EXPLORE our INvest2
Match your business requirements with our modules – build your own configuration and utilize the synergies.
INvest
2
Numbers at a glance
300
In-country Localizations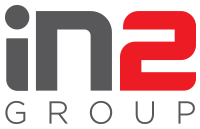 The Company behind INvest2
We are IN2 Group Ltd, one of the leading software development companies in South East Europe, headquartered in Zagreb, Croatia.
We have been developing software solutions for a number of industry verticals for over 25 years, evolving to 600 employees in 12 companies, located in six countries of the region. We achieved Platinum Oracle Partner and Microsoft Partner statuses, with seven Silver and two Gold competencies. We have been renewing our ISO 9001 quality management system regularly since 2003, and we hold the ISO 27001 security management system certificate for more than five years.